Who we are - REAL Financial Strategies & Solutions, LLC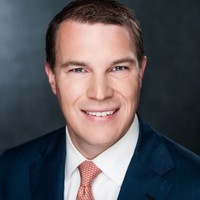 Timothy S. Libby, CLTC

®

- Founder
Started in the financial services industry in 2008.
Originally from Natick Massachusetts, now living in Arlington Massachusetts with his wife Lisa, and two boys Rylan and Camden. Tim and his family all enjoy outdoor activities like bicycling, downhill skiing, swimming, projects around the house and travel.
Tim attended Plymouth State University in the White Mountains of New Hampshire, obtaining his Bachelor of Science in Business Management. While studying at Plymouth he competitively raced slalom and giant slalom on the Plymouth State Alpine Ski Racing Team all four years. The Plymouth State Alpine Ski Racing Team was continuously ranked top 3 nationally. Tim enjoyed being a contributor to the teams national success.
Tim has built a strong financial practice, working with successful professionals and business owners throughout the United States. His integrated approach combined with expertise in the areas of retirement, education, asset accumulation and legacy planning. Through the years and combining decades of experiences Tim has developed a practice by working through a real understanding of ones goals and implementing with REAL Strategies and Solutions.
Tim and his team continuously engage in industry updates, meetings, and conferences in order to provide the most current planning strategies and solutions to meet their clients goals. Tim is an active student in the American College of Financial Professionals, through his enrollment and graduate of programs he continues to have access to the industries top the industries top educational resources. Tim is a current member of the Boston General Office Community Council. Tim currently holds the following FINRA licenses series 6, 7, 63 & 65, in addition to health and life insurance licenses.
Tim formed REAL Financial Strategies & Solutions LLC. to serve successful individuals and business owners with a holistic approach to setting, monitoring and accomplishing a successful financial plan. We work on understanding our client's greatest desires and fears that has kept his clients up at night. Each client we work with is unique, and this uniqueness drives us to provide best in class integrated strategies and solutions. Through our top down planning approach, we can identify areas of strength and needed improvement. Due to each client's uniqueness, REAL Financial Strategies & Solutions LLC. is positioned to work closely and as an integrated part of ones trusted advisor team.
Clients are traditionally introduced through a personal introduction or referred through a client's closest trusted advisor. We are always extremely honored and humbled with each opportunity that we have to work with great people from around the country like you.
Please take some time to meet our supporting team below.
Howard Welsh, CFP®
Financial Planning Specialist

Howard is a Corporate Vice President and Financial Planning Specialist with Eagle Strategies, a subsidiary of New York Life, and is responsible for supporting Eagle's advisors with financial planning case development, coaching, and planning best practices. Prior to joining Eagle Strategies in 2014, Howard worked as Director of the Case Consulting unit in MetLife's financial planning division. In this capacity, he led a team of consultants in developing customized, client-centric solutions. He established critical metrics for both his team and the financial planning department as a whole, including plan implementation. Howard has created over 1,000 financial plans in his career and has been actively involved with the training of advisors and staff with a particular focus on transitioning to a holistic planning practice as well as establishing best practices and efficiencies to streamline the planning process. Howard earned a BA in English from Ithaca College. Howard has been a CFP® charterholder since 1996 and is an active member of the Financial Planning Organization (FPO).

Alexis Davis
Paraplanner

Alexis is a Senior Associate and Financial Planning Specialist with Eagle Strategies, a subsidiary of New York Life. Alexis joined Eagle Strategies in May 2015. She is a member of the Financial Planning Team where she works closely with Advisors and their staff in reviewing and analyzing a client's current financial situation. She also assists in developing and discussing strategies, solutions, and implementation opportunities. Alexis also supports advisors in practice and case development best practices. Before coming to New York Life - Eagle Strategies Alexis spent a year at UBS on their Wealth Management Team. She is a graduate of Stockton University where she earned a BA in business studies with a concentration in financial planning. The financial planning program was certified by the CFP(r) Board making her a candidate to sit for the exam. Alexis is FINRA Series 7 licensed.

Michael Roach, CFP®
Portfolio Specialist

Michael is a Corporate Vice President and Portfolio Specialist with Eagle Strategies, a subsidiary of New York Life, responsible for analyzing financial statements and offering guidance in positioning asset managers in client portfolios. Prior to joining Eagle Strategies in 2015, Michael worked as a Financial Advisor and Sales Supervisor in Wealth Management for over 16 years. He has held positions at Merrill Lynch, Fidelity Investments, and TIAA. He graduated from the University of South Carolina where he earned a BA in Economics, is a Certified Financial Planner™ certificate, is FINRA Series 7, 63, and 65 licensed, and has earned his New Jersey Life and Health Insurance Producer license.

Jeff Tenorio
Internal Consultant

Jeff is Senior Associate and Internal Consultant with Eagle Strategies, a subsidiary of New York Life, and is responsible for providing customized wealth management solutions to advisors and affluent clients. Jeff's areas of expertise include the active management space with an emphasis in international markets, REITs, and alternative investments. Jeff joined Eagle Strategies from our parent company New York Life's NYLIFE Securities Operations team and New York Life's subsidiary, Mainstay Investments where he held a sales role. Prior to joining New York Life, Jeff worked as a Regional Advisor Consultant at Oppenheimer Funds where he helped drive sales in the Northern Virginia region, making it the number one region in 2015. Jeff also worked at Citigroup in a sales support role. Jeff earned a BA in Communications from SUNY Albany, is FINRA Series 7 and 63 licensed, and is fluent in Spanish.

The Advanced Planning Group
of
New York Life Insurance Company